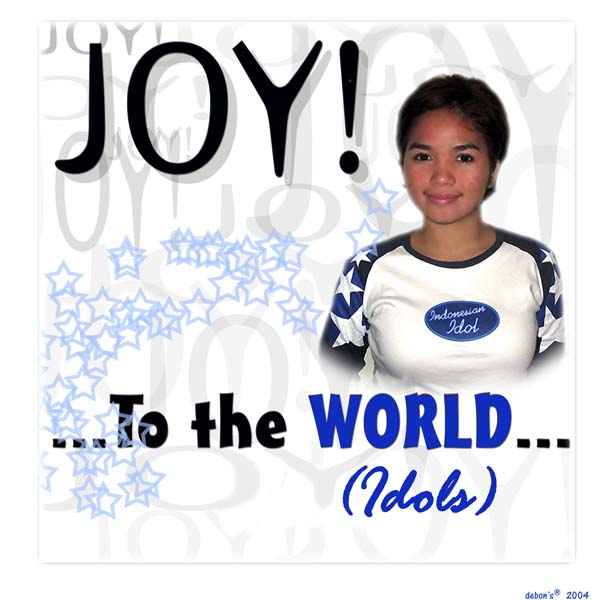 Thank you for everyone who had voted for JOY
This is all a TEAM EFFORT..
This is Indonesia's choice...

Next... The WORLD IDOLS!!!
JOY to the WORLD (idols) !!!

You are now a STAR...
Shine Bright,
and show the World,
what Indonesia can do!
We are all behind you... We all support you... Make us Proud!!!
Thanks for your Support